Overview
Collaborative Lawyer and Mediator Assists Clients with Divorce
Few challenges in life can be more difficult than a divorce. Divorcing couples make significant changes to their lives and must wade through a morass of legal, financial, social, and emotional issues. It is difficult to navigate such a process, particularly when making decisions regarding living arrangements, spousal support, child custody, and division of assets.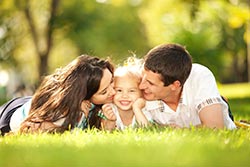 When you are going through a divorce, it is critical to have a trained Connecticut divorce attorney who can guide you through the process and help you and your divorcing spouse reach solutions that are right for both of you.
Experienced Fairfield County Attorney Will Mediate Your Divorce
At the Law Offices of Elizabeth A. Edwards, LLC, we have experience handling all matters associated with divorce. Through the processes of mediation and collaboration, we help you find solutions during the dissolution of your marriage that avoid the expense and headache of litigation.
Connecticut Divorce Lawyer
A large number of people in the United States get divorced every year. Divorce is more than just completing the necessary paperwork to dissolve a marriage. Divorce involves splitting a single household into two and making difficult decisions regarding:
Too often, the stress and anxiety of a divorce lead ex-spouses to make decisions that are not in their best interests or in the best interests of their children. Unable to resolve their differences amicably, many divorcing spouses end up in court to face months—or even years—of expensive litigation.
There is a better way. You can avoid the stress and cost of litigation by contacting the Law Offices of Elizabeth A. Edwards, LLC.
Mediation and Collaboration Attorney
At the Law Offices of Elizabeth A. Edwards, LLC, we help divorcing couples find common ground and reach outcomes that benefits everyone involved in the dispute. Unlike litigation, mediation and collaboration offer ex-partners the chance to reach agreements in a more efficient way that saves on costs and avoids prolonged conflict.
Our goal is to help you move past disputes and on with your life. Contact the Law Offices of Elizabeth A. Edwards, LLC today to speak with an experienced attorney.
Area of Practice for Divorce
---