Condominiums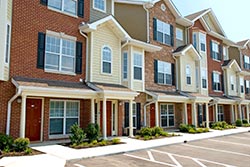 Public Act 09-225 amended the Common Interest Ownership Act (CIOA) pertaining to condominiums. The primary purpose of the Act is to create transparency in the governance of common interest community associations. The new amendments "significantly constrain" the ability of executive boards to act without unit owner involvement.
The Act: We provide experienced, skilled legal counsel for all real estate transactions. We will make your real estate transaction as easy as possible for you. We will advise you as to local customs that affect residential transfers, answer your questions and negotiate the purchase and sales agreement.
Fairfield County real estate lawyer Elizabeth A. Edwards has been practicing real estate law for more than twenty-four years. We serve clients throughout Fairfield County.
Please contact me at (203) 544-9945 for additional information or to schedule an appointment.
Area of Practice
for Real Estate
---
Whether you are buying, selling, refinancing, negotiating a short sale, dealing with foreclosure, or creating an easement or restriction. Please contact Fairfield County real estate lawyer Elizabeth A. Edwards for a consultation.